When Was Land Rover Founded?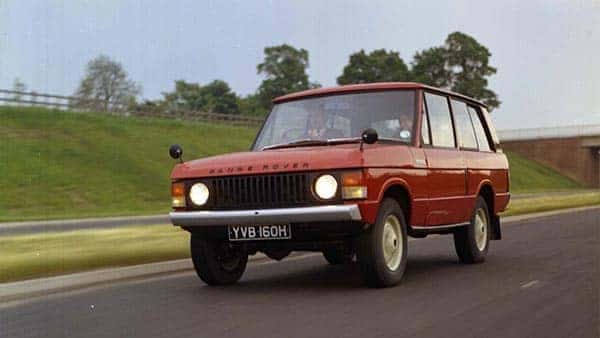 Land Rover has a rich history, not just in the Rockville Centre area, but throughout the world. Land Rover was founded in 1948 and has delivered incredible luxury vehicles to drivers ever since. With a military background as well as a luxury model trendsetter, there are a lot of people who don't know about Land Rover and its history. Learn more below, then explore the evolution of the Land Rover logo!
The Beginning of Land Rover
In 1947, Maurice Wilks sketched a drawing of a vehicle that he called the Land Rover. In 1948, the Land Rover series was introduced through the Rover Company, and its four-wheel-drive body style was influenced by the Jeep body style and chassis. During the early years, exterior colors were mirrored off the military, so those with a Land Rover could only get one in various shades of light green. Over the next few years, the Land Rover series would continue to evolve and create luxury models that all would enjoy.
Land Rover Company
The Land Rover Series was a part of the Rover Company (then British Leyland Motor Corporation) until 1978. At that point, Land Rover became its own company. While the Land Rover Series was doing great, the British Leyland Motor Corporation was not doing so well, so the company opted to separate the two businesses. In 1988, the company went under the British Aerospace ownership after British Leyland was broken up and privatized. In 1994, Land Rover was acquired by BMW, and eventually sold to Ford. In 2008, the company was sold to Tata Motors, which still operates the company under the Jaguar Land Rover name.
Land Rover Models
Land Rover is known for making luxury and versatile vehicles that make a statement on the Garden City roads. Over time, models and body styles have changed, but a dedication to using high-quality products and materials has always remained true. Today, drivers can snag one of their favorite Land Rover models from Land Rover Freeport:
Range Rover
Range Rover Sport
Range Rover Velar
Range Rover Evoque
Discovery
Discovery Sport
Plug-in Hybrid
Explore Land Rover Cars in Freeport
If you're ready to find out more facts about Land Rover or test drive a model, then head to Land Rover Freeport in Freeport. We have a great lineup of vehicles waiting to be driven home, so contact us today to schedule your test drive or find out more about the Freeport advantage. You can even check out the much-anticipated Land Rover Defender!