Ways to Prep Your Vehicle for Winter Weather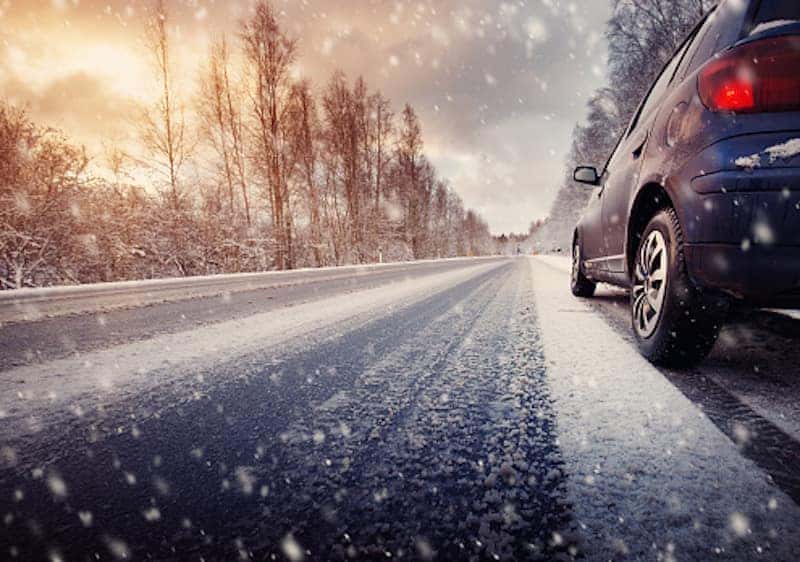 The idea of being stuck somewhere due to a dead battery or any other issue with your vehicle is not ideal, especially in the winter time. The winter can put extra strain on our cars so it's important to be aware of what's in good working condition and what isn't. The good news is that there are a few ways that you can prepare your vehicle for the cold weather to help minimize the risk of anything happening.
At Land Rover Freeport we've provided a breakdown of some of the ways that you can prepare your car for the winter weather this season.
Check Your Battery- Once the temperature drops your vehicle's battery can actually lose some of its charge. Getting a battery check is always a good idea so you can avoid breaking down.
Oil Changes- The oil in your car can actually thicken due to the cold weather and if it becomes too thick it can't lubricate the engine effectively. Using 5W engine oil in the winter is recommended because it has better protection against the cold temperatures.
Check Tire Grip- Checking if your tires have good grip is crucial for driving on slippery roads. If you find that you need new tires it's better to get them before the winter weather really starts picking up.
Use Winter-Ready Fluids- A lot of engine fluids contain water which can potentially freeze in the cold. There are specific fluids that are made for winter weather, like windshield washer fluid that prevents from freezing.
Check Your Headlights- Making sure your headlights and taillights are in good working condition is always a good idea to prevent poor visibility during a storm.
Keep Winter Essentials in Your Car- It's smart to keep essentials like blankets, non perishable snacks, or any snow removal items like an ice scraper or snow brush in your car in case you get stuck somewhere.
Schedule a Service Appointment in Freeport
If you are looking for a little extra peace of mind when it comes to traveling safely this winter, schedule a service appointment at Land Rover Freeport. Whether you need an oil change, battery check, or any other service to prepare your vehicle for this winter, our service center has got you covered. If you have any questions or would like more information about the services we provide don't hesitate to contact us online today!