Land Rover Oil Change Near Rockville Centre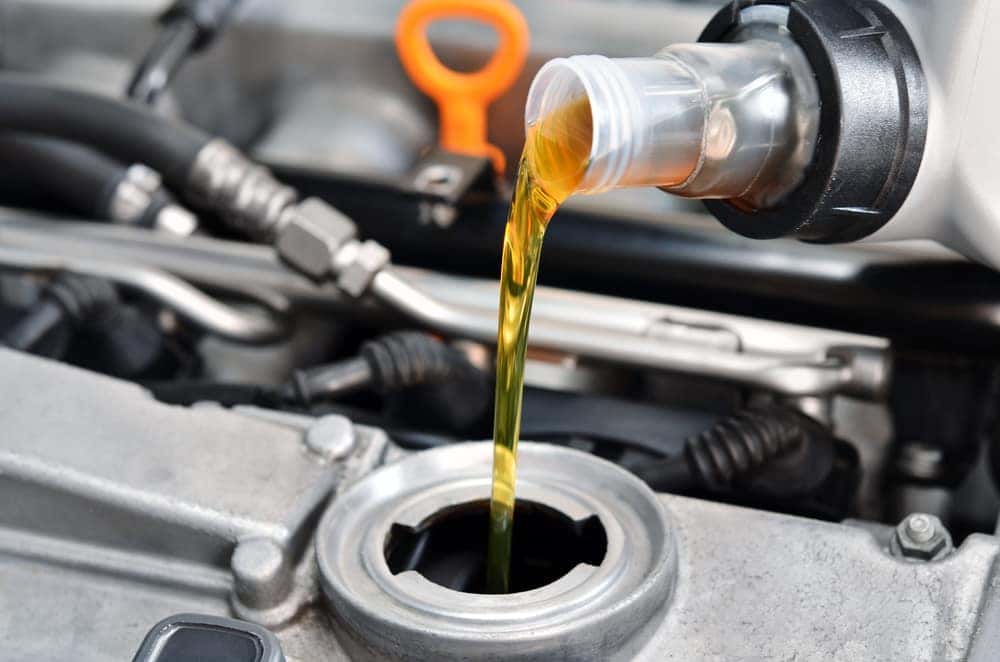 Is it time for your Land Rover vehicle to have an oil change? If it is, be sure to bring it to our Land Rover Freeport service department, near Rockville Centre. Our trained service technicians will have your Land Rover back on the road as soon as possible and have you back to enjoying your ride.
Getting an oil change is one of the most important services your Land Rover needs. The purpose of engine oil is to lubricate the many parts of your engine and make sure your engine stays cool. Your engine works at its best when your oil is clean, that's why it is so important to have regular oil changes.
When Does Your Oil Need to be Changed?
At Land Rover Freeport, we recommend getting the oil changed in your Land Rover every 5,000 to 7,500 miles. If you have a diesel engine, we recommend coming in for service a little more often about every 3,000 miles. Changing your oil can vary based on the environment you are driving your Land Rover in.
Signs Your Land Rover Needs an Oil Change:
Check Engine Light Comes On – When your check engine light turns on it could mean there is very little oil in your engine. In some cases, when this light turns on, a severe issue could be occurring with your engine. It's always a good idea to bring your Land Rover in when this light pops up.
Oil Color Changes – Clean engine oil is usually a light brown or amber color. Over time the color will turn to black color, when this happens the oil can't lubricate your engine properly and means it's time for a change.
Loud Engine – If your engine is not properly lubricated, your engine's moving parts will have a lot of friction. This results in rumbling and knocking sounds coming from your engine. The longer you push back getting an oil change the louder these sounds will become.
An oil pressure warning light is also an indicator your Land Rover needs an oil change. If something doesn't feel, sound, or look right it's always a good idea to contact us or come to our service department. Pushing back getting your oil changed or getting your engine looked, could mean bigger problems and potentially big costs.
Come to Land Rover Freeport for Your Land Rover Oil Change
When it's time for your Land Rover to have its oil changed, schedule an appointment with us at Land Rover Freeport, near Rockville Centre.
If you have any questions for our service department, please contact us online. We are happy to answer any questions you may have and we can't wait to see you at Land Rover Freeport.