What Is My Car's Service Schedule?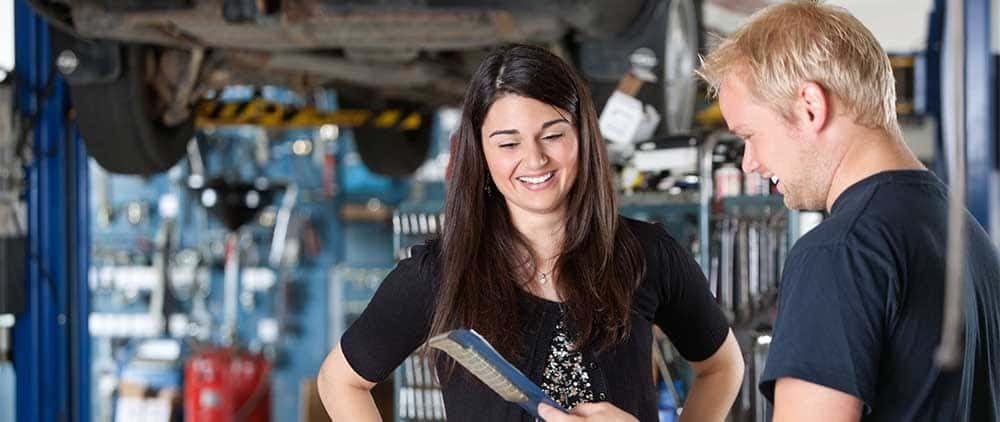 Whether you've just started driving or have been doing it for decades, knowing the right time to have your vehicle checked or car serviced can still be confusing. After all, with so many different parts and pieces to your vehicle, it seems as if you constantly need to bring it in for inspection. However, this simply isn't true. Different parts of your vehicle need to be inspected and serviced at different times, which means you can safely get away with visiting your local Merrick North mechanic a few times a year (or less) depending on how often you drive. Learn the correct car service schedule with Land Rover Freeport!
We are currently updating our Service Specials. Please check back soon.
Car Service Schedule
Every vehicle requires different inspections and replacements at different mileage intervals, but there are some common grounds between vehicle service no matter what type of vehicle you have. However, most checkup recommendations are done by mileage, so if you drive far and often, chances are you'll need to have your vehicle inspected more often than your neighbor who only uses their vehicle on the Merrick South roads every other week. See the common inspection recommendations below to help you better determine when your vehicle needs to be serviced.

Oil – 6 months or 6,000 miles
Brakes – 1 year or 30,000 miles
Fuel Tank Air Filter – 2 years or 50,000 miles
Cabin Air Filter – 2 years or 60,000 miles
Coolant – 2 years of 60,000 miles
Transmission Fluid – 6 years or 170,000 miles
While these are the common recommendations, your best bet is to pay close attention to your owner's manual, as this will help you gauge the best time to have your vehicle inspected. Today's vehicles use different technologies than older models, so they may not need to be serviced as often.
In addition, it's also important for you to simply pay attention to your vehicle and how it's handling on the Rockville Centre roads. For instance, if you notice any strange noises or if it seems to be shaking or taking too long to start/stop, then it's a good idea to make a stop at your service department and have them take a look.
Visit Land Rover Freeport Service Center
When you need a trusted set of eyes looking at your vehicle, put your faith in the technicians at Land Rover Freeport Service Center, located at 146 W Sunrise Highway in Freeport, NY. Our team of technicians will provide you with a thorough inspection of your vehicle for a great price. Schedule your service appointment today by calling 516-771-6600 or visiting us online, and also take a look at our available parts specials to get discounts on services you need!
More from Land Rover Freeport