What Colors does the 2021 Range Rover Velar Come In?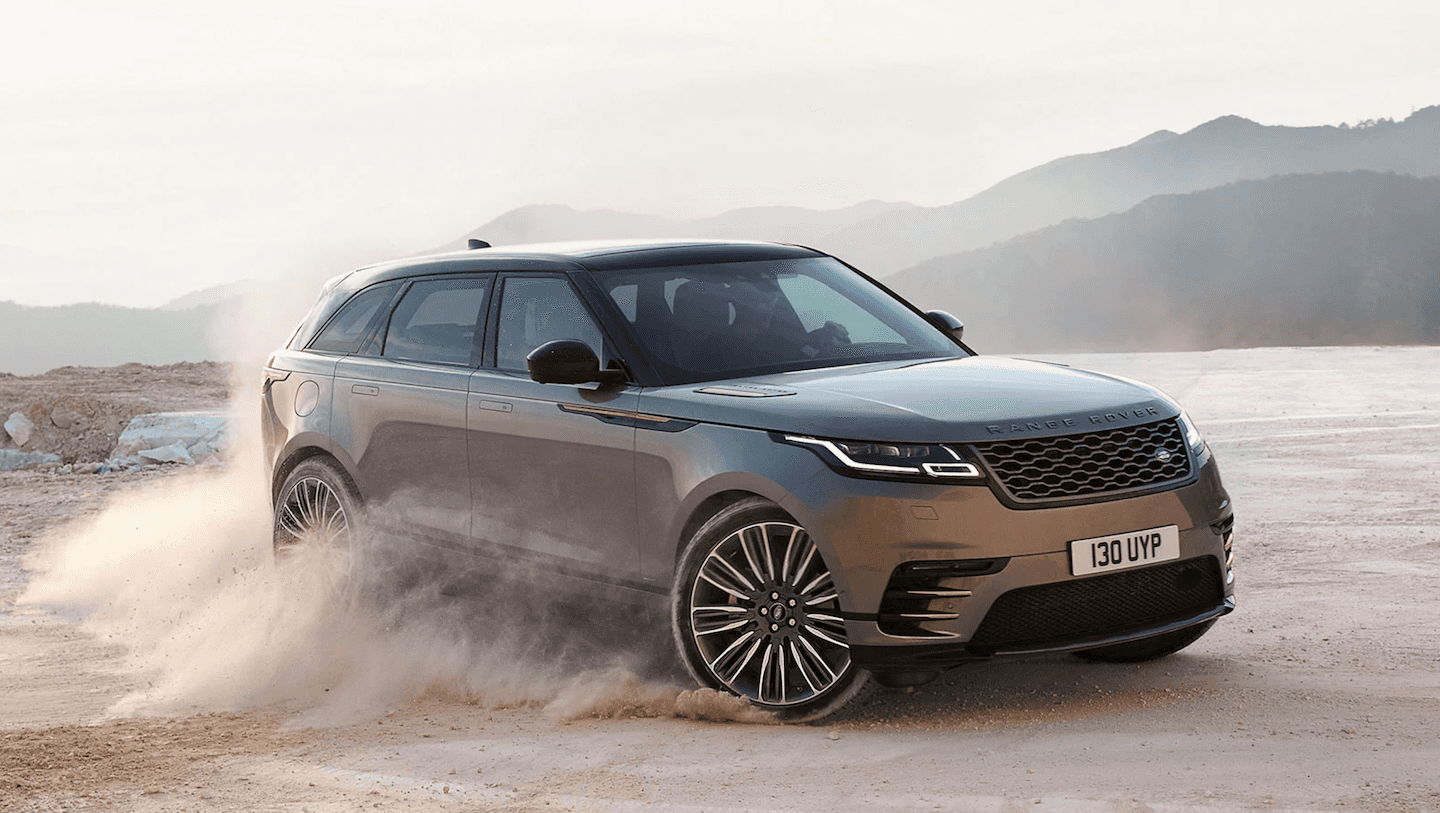 Those in the Long Island area looking for a new SUV can look to the 2021 Range Rover Velar. The 2021 model comes in 26 different exterior colors, allowing you to choose from a vast selection and get the perfect color for you.
New Range Rover Velar Inventory
2021 Range Rover Velar Exterior Colors
Solid Paint
Metallic Paint
Santorini Black
Firenze Red
Byron Blue
Eiger Grey
Portofino Blue
Lantau Bronze
Hakuba Silver
Ostuni Pearl White
Charente Grey
Premium Metallic Paint
Silicon Silver
Carpathian Grey
SV Premium Palette Ultra Metallic Paint
Deep Desire Red
Amethyst Grey-Purple
Petrolix Blue
Constellation Blue
Sanguinello Orange
Ligurian Black
Velocity Blue
British Racing Green
Sunset Gold
Tourmaline Brown
Ionian Silver
Ethereal Frost Silver
Flux Silver
SV Premium Palette Special Effect Paint

The 2021 Range Rover Velar in Fuji White

The 2021 Range Rover Velar in Portofino Blue

The 2021 Range Rover Velar in Carpathian Grey

The 2021 Range Rover Velar in Sunset Gold

The 2021 Range Rover Velar in Charente Grey

The 2021 Range Rover Velar in Icy White
As you can see, the 2021 Range Rover Velar comes in plenty of choices to choose from. Split between five categories, including two different types of metallic paint, the 2021 Range Rover Velar looks good in every hue. Looking for a sleek, yet bold color? The Santorini Black or Ionian Silver are perfect.
Do you like to make a statement and draw eyes every time you take to the road? The eye-popping Sanguinello Orange or Velocity Blue are sure to turn heads. Additionally, hits of green, gold, brown, silver and red are available to boast the design of the Range Rover Velar.
Shop for the New Range Rover Velar on Long Island
If you know which Range Rover Velar is perfect for your style, schedule a test drive with us at our Freeport dealership on Long Island. For a closer look at each Velar model, check out our 2021 Range Rover Velar trim comparison page. If you have any questions, please contact us at Land Rover Freeport.