2023 Range Rover Highlights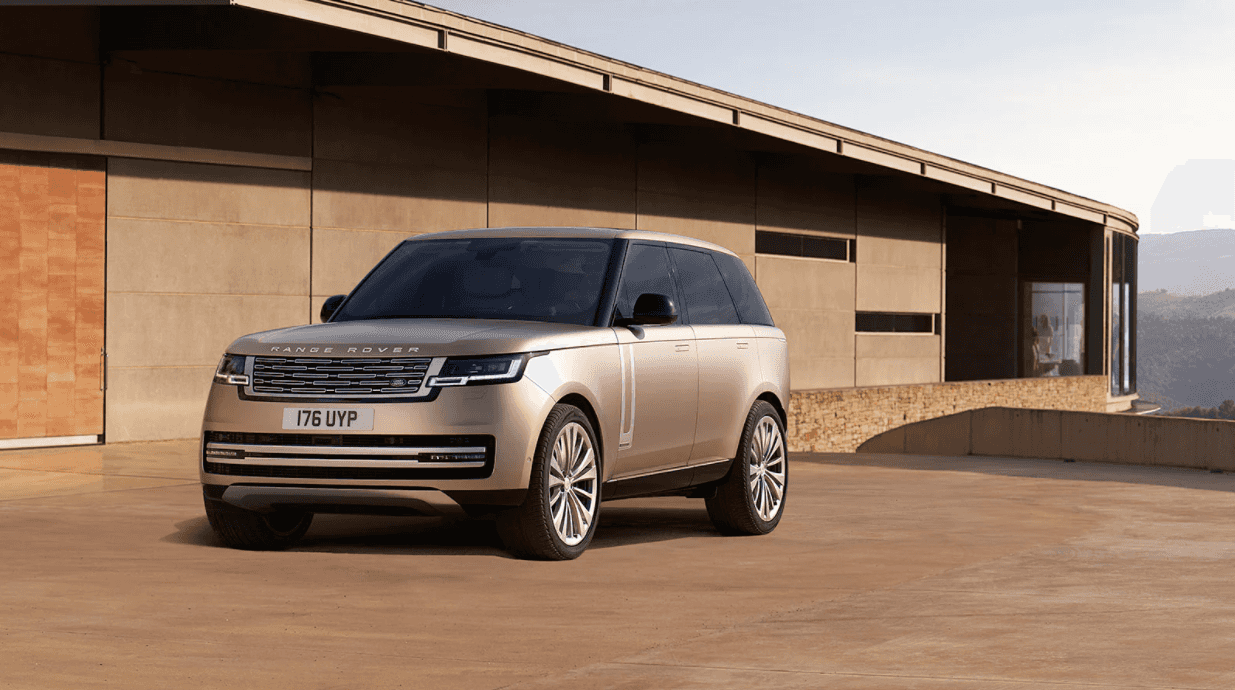 New Range Rover Inventory
The 2023 Range Rover is truly a sight to behold, combining contemporary Range Rover luxury with peerless refinement. Every journey is an occasion in the new Range Rover, delivering on the quintessential meaning of a luxury SUV.
Refinement and Luxury in the 2023 Range Rover
From Power Assisted Doors to massage seats, the Range Rover spoils you to no end. Executive Class Rear Seating provides four-seat comfort and five-seat versatility, with the Rear Seat Touchscreen Controller and optional Comfort Plus Pack.
The seven-seat Long Wheelbase model offers an unrivaled travel experience for seven adults, including Semi-Aniline heated leather seats, USB-C ports and task lighting. Enhance the trademark split tailgate of the Range Rover with Tailgate Event Suite, featuring leather cushions, tailgate speakers and lighting.
Along with Active Noise Cancellation, Cabin Air Purification Pro and Four-Zone Climate Control, the endless number of luxurious qualities are at your fingertips.
Technology, Performance and Capability
Pivi Pro is the most intuitive infotainment system yet, including a curved "floating glass" 13.1-inch touchscreen with haptic controls, a newly-designed interface, over-the-air software updates, as well as Wireless Apple CarPlay and Wireless Android Auto.
The 2023 Range Rover also features the brand's most advanced powertrains yet, from electric hybrid, mild hybrid and gasoline V8 models. Combine unseen power with All-Wheel Steering, Electronic Air Suspension and eight terrain modes to choose from, and you'll get a luxury SUV that has to be seen to be believed.
Stay Tuned for the 2023 Range Rover on Long Island
If you're interested in the 2023 Range Rover, stay up to date for potential test drives and more details at our Land Rover dealership on Long Island. If you have any questions about the upcoming Range Rover or any of the vehicles we have in our new Land Rover inventory, feel free to contact us at Land Rover Freeport.