2023 Land Rover Defender Highlights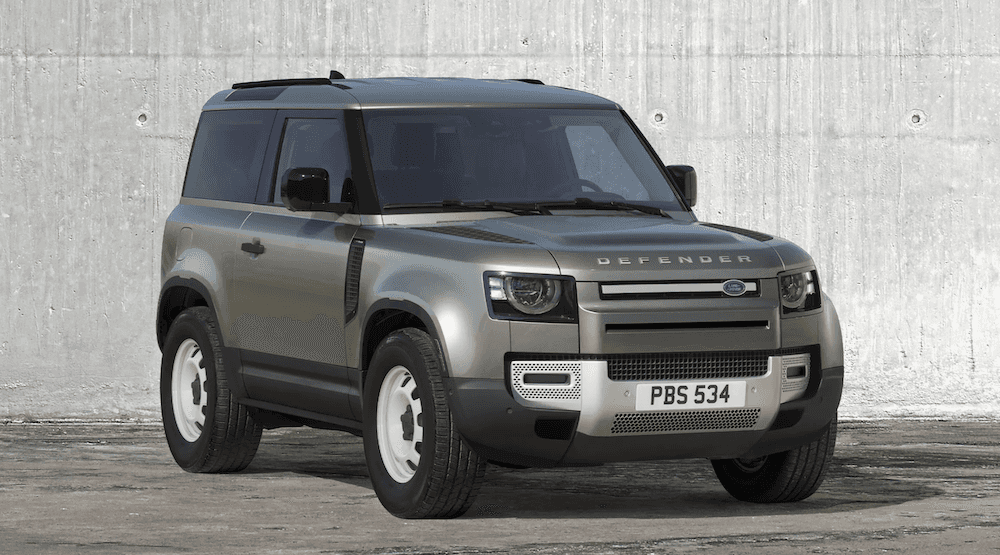 The 2023 Land Rover Defender is the perfect combination of style, luxury, and capability. The bold exterior design and the ability to be taken off-road makes it the perfect luxury SUV for auto shoppers looking to turn heads no matter how far off the grid they decide to go. Learn more about the highlighted features of the 2023 Land Rover Defender with Land Rover Freeport.
Luxury with Functionality
The cabin of the Defender can be customized depending on your specific needs. As far as seating goes you'll never have to worry about a lack of space for everyone because the Defender 90 and 110 trims are available with five or six seats. The Defender 130 is an eight seater for those looking for the ultimate amount of room.
The new leather-free Resist material has a lower carbon footprint than any leather alternatives and is extremely durable, easy to clean, and has a soft feel.
You even have the option to have a center mounted jump seat or a console with or without a refrigerator.
Durability and Capability
Designed with the toughest materials yet the Defender can handle extreme terrains with ease and can take on any weather conditions with its available permanent All-Wheel-Drive.
You'll also be able to take everything you need on the next road trip because the Defender has a towing capacity of up to 8,200 lbs.
Technology
The Pivi Pro infotainment system ensures that you and your passengers are always entertained no matter where you go. The dynamic route assistance in the navigation helps make sure you reach your destination in minimal time by letting you know the fastest route available.
With additions like the smartphone pack and the online pack with data plan you never have to worry about being disconnected.
Shop the 2023 Land Rover Defender in Freeport
When you're ready to purchase your 2023 Land Rover Defender visit us at Land Rover Freeport conveniently located near Merrick. Or, if you prefer to do your shopping online check out our FastPass car buying option where you can purchase your Land Rover Defender 100% online.
You'll also receive the Freeport Advantage which is included in every lease or purchase and includes perks like VIP pickup/delivery for scheduled maintenance, 24/7 roadside assistance, and so much more. If you have any questions or would like more information about the 2023 Land Rover Defender contact us online today!