2020 Land Rover Defender Interior Features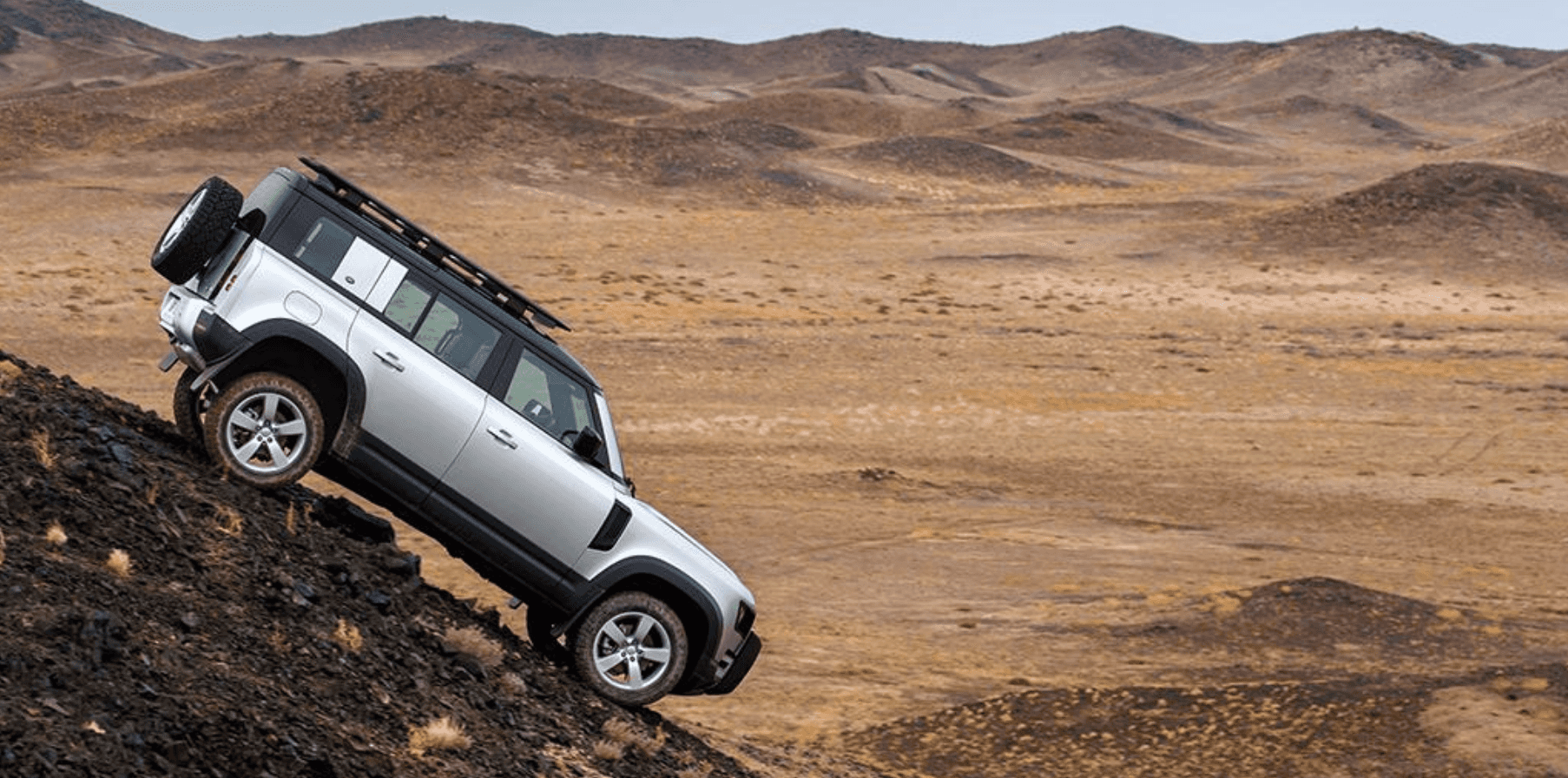 The 2020 Land Rover Defender represents 70 years of technological innovation. The vehicle combines the Defender's history of being reliable, well built, and all-terrain with a customizable interior, technological advancements, and accessory packs that bring the vehicle into the 21st century. Explore the 2020 Land Rover interior, high tech features, and test drive a brand-new 2020 Land Rover Defender Interior today!
2020 Land Rover Defender Interior
One of the most exciting features in the new 2020 Land Rover Defender is its amazingly customizable interior. Land Rover really focused on giving power to the customer to be able to personalize their vehicle and craft the perfect interior for them. Some features include:
A Walk Though Configuration: Allowing the passengers to easily go between the front and second rows without exiting the car.
A Front Jump Seat: Allowing the customer the option of adding a foldable extra passenger seat to the front row which can be easily folded down to act as an armrest.
A Center Console with Fridge: Giving the customer the option to have their 2020 Land Rover Defender interior customized with a refrigerator compartment, perfect for long road trips.
Flexible Seating Arrangement: Giving the customer the ability to seat five to eight passengers in the vehicle depending on how they configure the seats.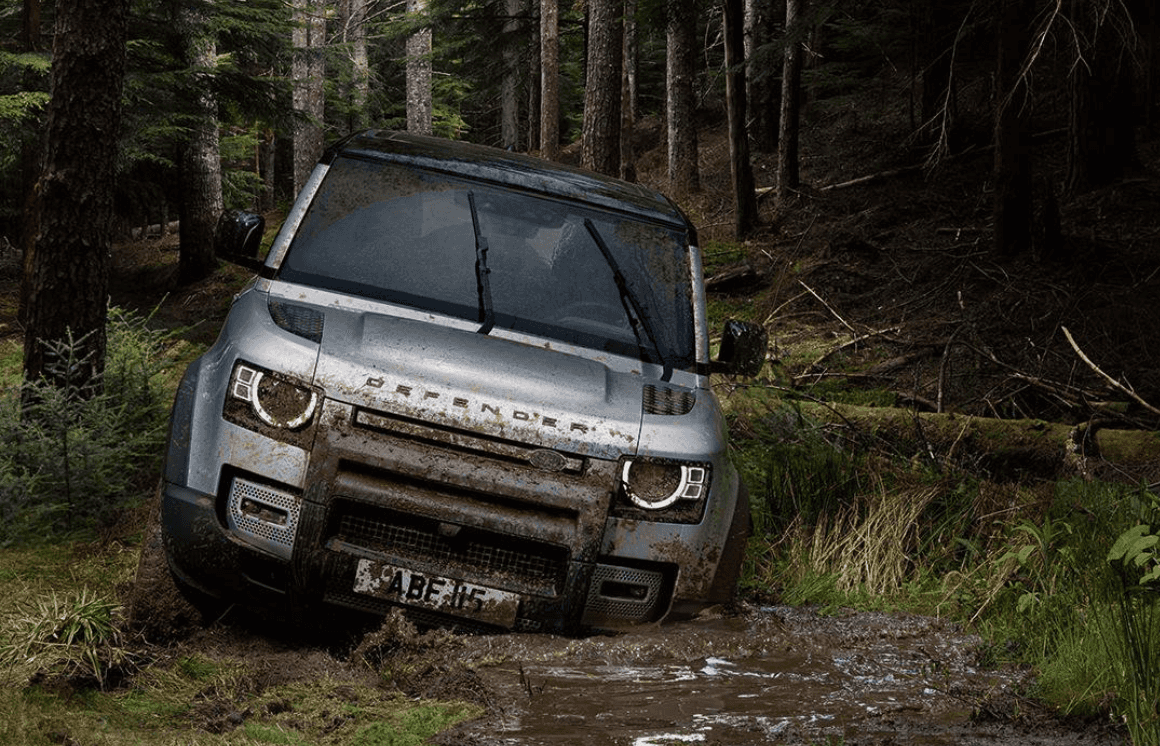 2020 Land Rover Defender Interior High Tech Features
Beyond having an infinitely customizable interior, the 2020 Defender has some of Land Rover's most advanced technology yet. Some of these features include an all new infotainment system, Privi Pro, a state-of-the-art navigation system, and ClearSight Ground View technology included in the 3D Surround Camera. The Privi Pro was inspired smartphones and allows for the user to fully connect and be delivered key information straight from their phone to the car. The new navigation system has the ability to learn your usual routes and automatically notifies you of delays or shorter alternative routes. Finally, the Enhanced Vision system allows the driver to have much more visibility than a simple backup camera. This camera system uses 3D tech to allow you to see much more of your surroundings, making driving a safer and more comfortable experience.

Accessory Packs
The 2020 Land Rover Defender gives the customer the option to choose form 4 different adventure packs, each with its own unique set of accessories tailored for different customers.
Adventure Pack: Exterior side-mounted gear carrier, portable rinse system, bright rear scuff plates, integrated air compressor.
Explorer Pack: Expedition roof rack, arch wheel protection, matte black hood decal.
Country Pack: Cargo space partition, portable rinse system, front and rear classic mud flaps.
Urban Pack: Bright metal pedals, spare wheel cover, front under shield.
Each accessory pack above comes with many more features, be sure to check them out yourself and see which one is right for you!
Rely on Land Rover Freeport For News on Land Rover's 2020 Defender
Learn more about the Land Rover Defender, coming soon to Land Rover Freeport. You can also contact us if you want to sign up for the latest updates on this model and when you'll be able to take yours home