2020 Land Rover Defender 110 vs Defender 90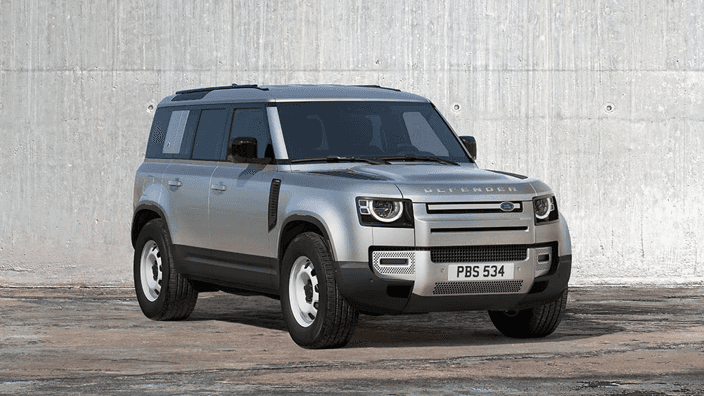 The 2020 Land Rover Defender 110 represents 70 years of technological improvement. In comparison to the 2020 Land Rover Defender 90, the 110 is the perfect car for someone who likes to go on adventures with friends and family. The 110 has the perfect amount of space as well as all-terrain with a customizable interior, technological advancements, and accessory packs that bring the vehicle into the 21st century. Lean more about the 2020 Land Rover 110 today!
2020 Land Rover Defender 110 vs 90
The 2020 Land Rover Defender comes in two sizes, the 110 and the 90. While the 90 is a two door model the 110 is a four door model with extra seating and cabin space. Though both of these models are great, the 90 is definitely geared towards a different customer than the 110. The 110 is the perfect vehicle for family road trips and adventures as it has an abundance of room for everyone and everything you could need!
One of the most exciting features in the new 2020 Land Rover Defender is its amazingly customizable interior. Land Rover really focused on giving power to the customer to be able to personalize their vehicle and craft the perfect interior for them. Some of these features include a walk-through configuration for moving throughout the cabin, a foldable front jump seat, a center console with fridge, as well as flexible seating arrangement.
Accessory Packs 
The 2020 Land Rover Defender gives the customer the option to choose form 4 different adventure packs, each with its own unique set of accessories tailored for different customers.
Adventure Pack: Exterior side-mounted gear carrier, portable rinse system, bright rear scuff plates, integrated air compressor.
Explorer Pack: Expedition roof rack, arch wheel protection, matte black hood decal.
Country Pack: Cargo space partition, portable rinse system, front and rear classic mud flaps.
Urban Pack: Bright metal pedals, spare wheel cover, front under shield.
Each accessory pack above comes with many more features, be sure to check them out yourself and see which one is right for you at Land Rover Freeport!