Land Rover Filter Changes on Long Island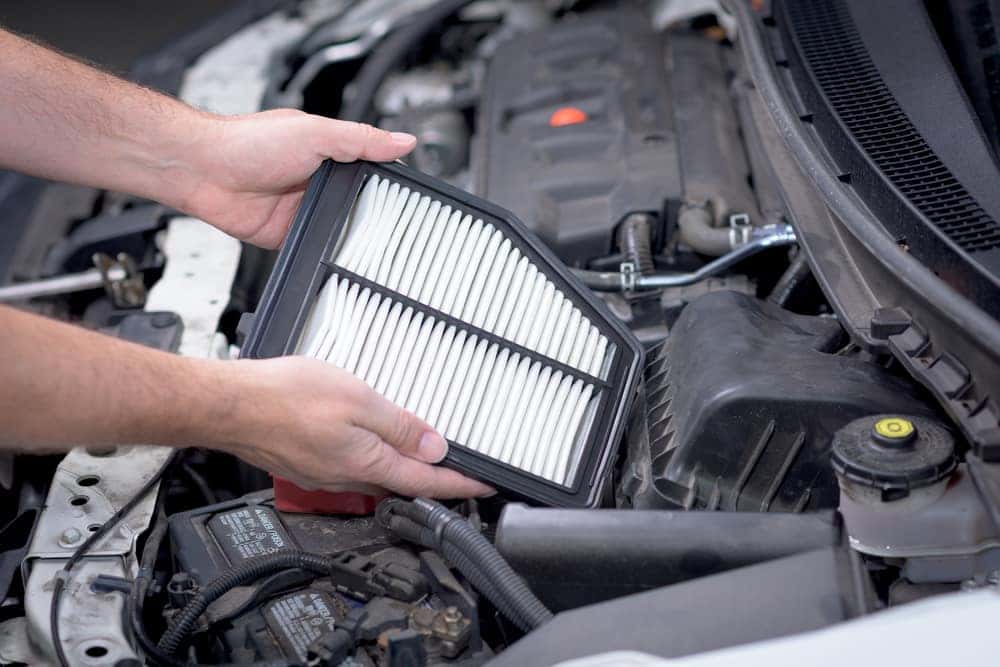 Our Land Rover Freeport service department is here to help you service and maintain your Land Rover. Those in the Freeport area can visit our service center for air filter replacements and more.
Your Land Rover filter is an important line of defense for your vehicle's cabin, keeping harmful pollutants like pollen and dust from coming in.
When Should My Land Rover Get a Filter Change?
A general rule of thumb regarding filter changes is a replacement after every 12,000 to 15,000 miles. However, with different vehicles having different maintenance schedules, your best bet is to refer to your Land Rover manual or maintenance schedule.
Signs Your Land Rover Needs a Filter Change
Bad Odor – If the interior of your vehicle starts to have an unusual scent, it could very well be your filter needing a replacement. If you haven't changed your filter in a while, you can visit our Land Rover Freeport service center to get it checked out.
Reduced Airflow – Whether you're looking to stay cool in the summer or warm in the winter, you need sufficient airflow in your Land Rover. If you aren't getting enough air out of your vehicle's vents, it may be a sign that you need a filter change.
Loud or Unusual Noises – If your climate control fan is making loud noises out of nowhere, there may be something caught in the filter. This could also mean that your filter has been overwork and is overdue for a filter change.
If you experience any of the mentioned issues, we highly recommend visiting our service department as soon as you can.
Visit Land Rover Freeport for Your Land Rover Filter Change
If your Land Rover needs a filter change, schedule a service appointment with us at our Land Rover Freeport service center. If you have any questions about our service department or any of the other automotive services we provide, feel free to contact us at Land Rover Freeport.