Part of the Weidinger Auto Group
The 2017 Land Rover Range Rover Sport offers a choice of two powerful engines. The LR 3.0L Td6 diesel engine is turbocharged to promote performance and power, improve fuel efficiency, and lower emissions while providing the speed you need when you need it. This engine produces up to 254 hp and 443 lb-ft of torque for incredible control, getting up to 28 mpg highway. It accelerates from 0 to 60 mph in just 7.1 seconds, performing at speeds up to 130 mph. You can also choose the LR-V6 3.0L supercharged engine, which introduces more oxygen into the engine for more efficient fuel burning and more power. This engine produces an incredible 340 hp and 332 lb-ft of torque, accelerating from 0 to 60 mph in just 6.9 seconds and getting up to 23 mpg highway. Each engine uses a smooth-shifting 8-speed automatic transmission.
Range Rover Sport Performance Features
Terrain Response
The Terrain Response system lets you choose your driving mode that's perfect for the terrain, automatically adjusting the throttle, grip, power, and other driving aspects so your 2017 Land Rover Range Rover Sport knows how to handle the ground.
Dynamic Mode
Choose Dynamic Mode to let the system take over, moving over different types of terrain adaptively and with intelligence.
Adaptive Dynamics
Adaptive Dynamics is a system that monitors the movements of your vehicle, checking in over 500 times a second to instantaneously optimize your damping system and minimizes body roll for a more controlled ride.
Torque Vectoring
Torque Vectoring uses the vehicle's brake system and the electronic differential to balance the engine torque distribution between each wheel when you're going around a corner, reducing understeer and improving your grip on the road.
CONSTRUCTION
The 2017 Land Rover Range Rover Sport is made to take even the roughest ground with a smooth and safe drive. The aluminum body is lightweight, giving your 2017 Land Rover Range Rover Sport a better power-to-weight ratio than ever while retaining the strength and rigidity you need to keep safe. It's been tested in extreme weather of all kinds and over some of the most difficult terrains in the world. Let the 2017 Land Rover Range Rover Sport take you everywhere in Great Neck!
GET YOUR LAND ROVER RANGE ROVER SPORT TODAY
Are you ready to conquer the road in your new 2017 Land Rover Range Rover Sport? Try a test drive today with Land Rover Freeport!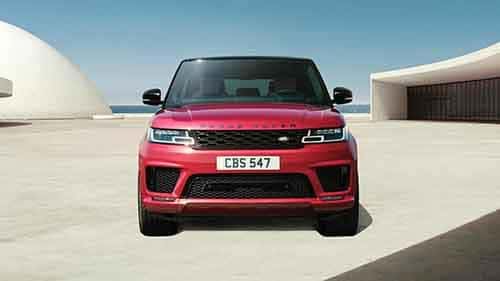 Explore More Land Rover Range Rover Sport Features
Share
Share This
Choose How To Share: